By Suzan Owens
2023 Bronze Winner Divination Books of the COVR Visionary Awards
Discover the Wisdom Behind th
e Numbers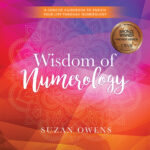 Wisdom of Numerology helps you understand the energy of each number in a simple, straightforward way so you can learn how to resonate with the numbers' vibrations to bring balance and harmony into your life.​​
Use this concise, complete guide to Numerology to uncover your innate gifts

Create your destiny by discovering and fulfilling your life's purpose

Learn a simple, easy-to-understand method to complete your own Numerology chart

Includes blank Numerology Charts to calculate your Numerology from age 0-99
Your authentic self is revealed as you study your life path, destiny, personality, and the very center of your being—your heart. Discover your highest potential as you study the pinnacles and the challenges presented in your numbers.
Using the simple method outlined in this book, learn to calculate your personal year numbers and how to make your best life choices for a rewarding and productive year. When you understand each year's numerical energy, you can choose how to live in harmony with that vibration to create a more balanced and rewarding year.
Includes Quick Number Reference, Quick Definition Reference, Detailed Number Descriptions*, Chart Calculations in a nutshell, and blank Numerology Charts to calculate your own Numerology from age 0-99.
Use numbers to your benefit to live the highest potential of your life. But mostly…HAVE FUN exploring yourself and your life through numbers!
*Detailed number descriptions include Life Path, Destiny, Soul, Personality, Maturity, Current Name, Birthday, Major Cycle (Formative, Progressive, Wisdom), Pinnacle, Challenge, Essence, Personal Year, Personal Month, Missing Number, Multiple Number, Planes of Expression (Physical, Mental, Emotional, Intuitive), and Number Summary.
Wide outside margins allow ample space to take notes.
Retailers
Call 720-432-7857 to inquire about Wholesale Pricing and to place an order.
Wisdom of Numerology is also available from IngramSpark.
About the Author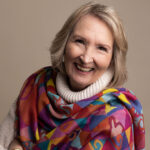 Suzan Owens is an established Numerologist, Psychic Medium, and author of Wisdom of Numerology. Years of studying Numerology charts and readings for clients led to her writing this practical and useful book. She compiled her extensive knowledge and unique understanding of numerology into her work. She began studying Numerology over 30 years ago and was fascinated with the synchronicity, guidance, and growth this study offered. Learn more at WisdomOfNumerology.com.
Product Details
Paperback: 150 pages
Publisher: Luminous Moon Press, LLC (November 28, 2022)
Language: English
ISBN-13: 978-1737263791
Dimensions: 8 x 0.34 x 8 inches
MSRP: $11.99 (paperback)