Nominated for two 2023 COVR Awards!
Books: Personal Growth & Self Help and Books: and Conscious Business
by Michelle Walters
A spiritually-aligned approach to job hunting that offers practical steps you can take to find meaning, purpose, and connectedness in your workplace.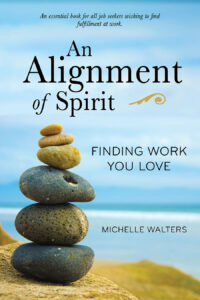 Work and spirit may feel like two words that don't fit in the same sentence. They absolutely do. We spend 25% of our lives at work, and it is critical that your working time aligns with your spirit. Without an alignment of spirit, work is at best unsatisfying, and at worst, it ends.
This book teaches how to get in touch with your spirit using a variety of techniques including writing, art, and meditation or self-hypnosis for the purpose of finding work you love. Filled with personal stories, scientific evidence, and methods to explore one's inner self, this book is a guide to deepening the connection to spirit. This process can be applied to your job hunt, as well as many aspects of your life. Doing so will enrich your life in ways you never expected. Includes downloads and additional support materials available from MichelleWalters.net.
SCIENCE — Draws on support from research conducted by social psychologists, behavioral economists, and other leaders in their fields. It is well-referenced and easy to follow.
ACTIVITIES — Nineteen activities are included to help the reader explore what feels right, connect to spirit, and find work they love.
STORIES — Explanations of the how of incorporating spirit in one's job hunt are illustrated through stories, making for a pleasant and understandable read.
Praise for An Alignment of Spirit
It didn't take very long for me to get that Michelle Walters was not just talking about manifesting work you love. What she created was a system for the reader to manifest ALL their wants and needs. This little gem helps people understand that they're in charge of so much more than they think and a little bit of action can get the ball rolling."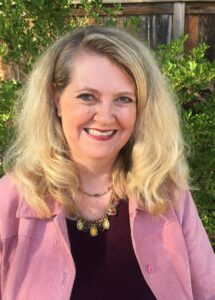 About the Author
Michelle Walters is a seasoned job hunter, an Executive Coach, and a Clinical Hypnotherapist. Her new book aims to help job seekers focus on spirit to find work they love. Michelle is available for book signings, workshops, and online events. Learn more at MichelleWalters.net.
Product Details
Paperback: 152 pages
Publisher: Luminous Moon Press, LLC (May 26, 2022)
Language: English
ISBN-13: 978-1737263722
Dimensions: 6 x 0.35 x 9 in
MSRP: $15 (paperback)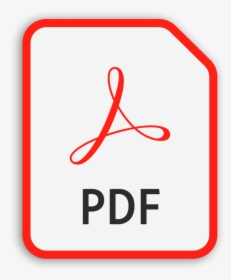 Download Book Flyer